Global-scale data set of mining areas
Based on the visual interpretation of satellite images, this data set maps mining activities over the entire globe and estimates the area directly used for mining of coal and metal ores. The data set consists of 21,060 polygons that together represent 57,277 km² of surface area devoted to mining activities.
For the visual interpretation, we used several available satellite data sources, including Google Satellite and Microsoft Bing Imagery as well as Sentinel-2 cloudless by EOX IT Services GmbH. The polygons include all mining ground features identified from satellite, including open pits, tailing dams, waste rock dumps, water ponds, and processing infrastructure.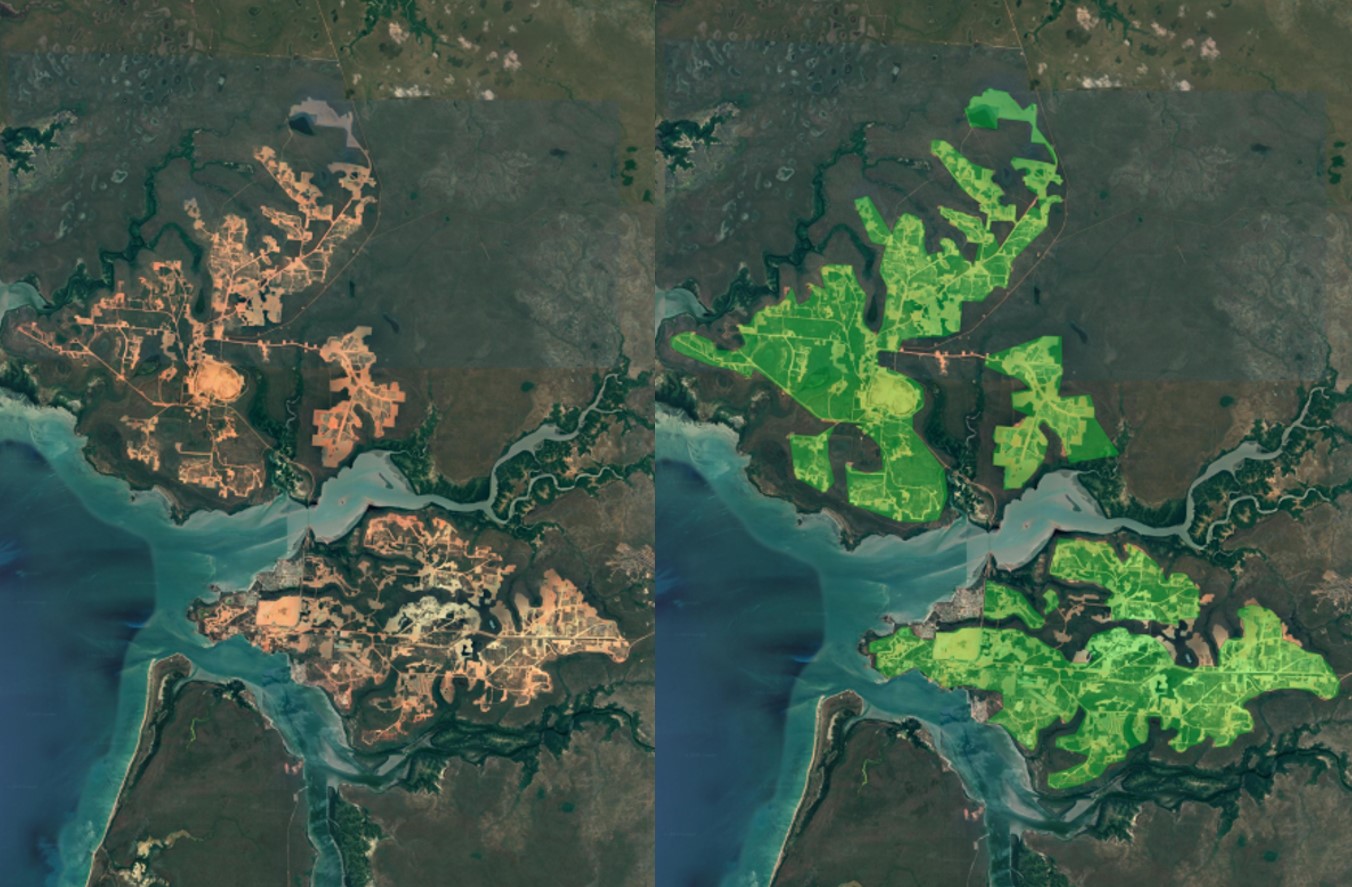 Download of data and code
The full data set will be available for download from the PANGAEA platform once the corresponding academic paper has been published.
We also provide a visualisation of this data set on a world map that can be accessed at www.fineprint.global/viewer or using a GIS interface though our WMS service.
The code for the web application to create the polygons can be accessed from our GitHub platform or from Zenodo.